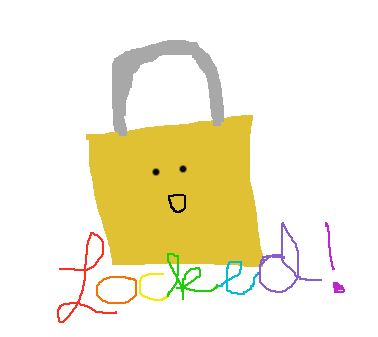 comment to be added, etc.

i recently removed several people who have shown no signs of life in the past ~year or so, because what if some crazy hacked you and is now privy to all my awkward personal stories, oh god. if you are indeed still around or decide to return, let me know and i will command-z that shit (providing you can convince me it's really you).
Once, there was a magic tree. He could make anything, and he had everything. He had fun with the children. One day, a bunny came. The bunny hopped and hopped and hid. The tree sparkled its magic sparkle and made a carrot. The bunny ate it. In the afternoon, the children came. They asked the tree to make baskets for Easter, bells for Christmas, valentines for Valentine's Day, poppies for Remembrance Day, spooky decorations for Hallowe'en, leprechans for St. Patricks Day, and flags for Canada day. The tree did just that. Thank you said the children which names were Christine, Cristal, Kaitlyn [obv], Catherine, Sarah, Cody, Kayla and Lisa. Your welcome, said the tree. Oh we forgot to tell you, said Catherine in a soft and kind voice. Will you please make a box to put the things in? Sure, said the tree. Thank you kindly, said Cristal, as they went into the house. Wasn't it kind of the tree to make all those things just for us? Said Christine. It sure was, said Kaitlyn. Why don't we thank him? said Kayla. I think we should, said Sarah. What shall we make him? Said Lisa. I know, said Cody. A picture of a tree, he said. Excellennt idea. They did it, gave it to the tree and went to bed.